Accreditation
ACCREDITATION PROCEDURE IN MINISTRY OF FOREIGN AFFAIRS OF THE REPUBLIC OF ARMENIA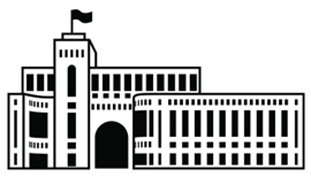 The procedure is for local media outlets, correspondents of foreign media outlets and foreign journalists on a short stay in Armenia.
According to the Law "On Mass Media" as well as Government decision N 333-N of March 3, 2004 setting the "Sample procedure of the accreditation of journalists at state bodies of Armenia", in order to acquire accreditation at the MFA of Armenia journalists need to fill in the online application form and submit the following documents:
Brief CV (in .pdf or .jpg formats),
Valid identity document (ID card or Passport). If the validity of passport is extended, please submit the copy of the page verifying the validity (in .pdf or .jpg formats),
Official photo for accreditation card (in .jpg format),
Official letter, signed and sealed by the head of the media organization or editor-in-chief (in .pdf or .jpg formats).
Accreditation term

Yearly accreditation term expires on December 31 of the current year.
Short-term accreditation is issued in accordance with the term, mentioned in the application form of the journalist.
In case of representatives of foreign media outlets, the term of accreditation is determined in accordance with the term of the entry visa to Armenia. If the journalist is a citizen of a country with which Armenia has a visa-free regime, the accreditation is issued for the period, mentioned in the official letter, presented by the journalist.