Study in Armenia
At present, 26 state universities (of which 4 international), and 33 private (licensed) higher educational institutions function in the Republic of Armenia.
There are many types of institutions, such as universities, institutes, academies and a conservatory, that provide higher education.
The most widespread spheres in the scientific and educational system of Armenia are Physics, Mathematics, Chemistry, Microbiology, Engineering, Medicine, Information Technologies, Armenian studies, etc.
More information can be obtained from the websites of the Ministry of Education and Science of the Republic of Armenia: www.edu.am as well as the sites of higher education institutions.
Yerevan State University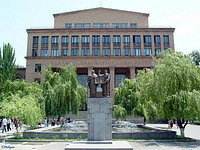 Founded in 1920.
Departments: History, Armenian Philology, Chemistry, Physics, Economics, Mathematics and Mechanics, Biology, Geography and Geology, Law, Russian Philology, Oriental Studies, Journalism, Philosophy and Psychology, Informatics and Applied Mathematics, Radio physics, Sociology, Romano-Germanic Languages, International Relations, Theology.
Languages of study: Armenian.
Website: www.ysu.am

Yerevan State Medical University after Mkhitar Heratsi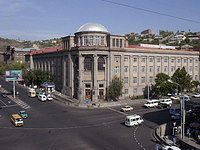 Founded in 1930, on the basis of medical faculty of the Yerevan State University, which functioned from 1922.
Departments: General Medicine, Public Health, Stomatology, Pharmacy, Military Medicine, Postgraduate and Continuing Education.
Languages of study: Armenian, Russian, English.
Website: www.ysmu.am


State Engineering University of Armenia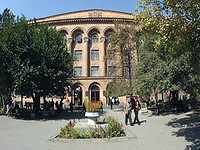 The legal successor of Yerevan Polytechnic Institute founded in 1933.
Departments: Chemical Technologies and Environmental Engineering, Electrical Engineering, Machine Building, Mining and Metallurgy, Cybernetics, Power Engineering, Radio Engineering and Communication Systems, Computer Systems and Informatics, Transportation Systems, Applied Mathematics, Mechanics and Machine Study, Correspondence Education.
Languages of study: Armenian, Russian, English.
Website: www.seua.am

Yerevan State Linguistic University after Valeri Brusov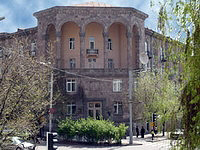 Founded in 1935.
Departments: Foreign Languages (English, French, German, Spanish, Italian, Greek, Persian); Russian Language, Literature and Foreign Languages (English, Spanish, German, French); Linguistics and Intercultural Communication.
Languages of study: Armenian, Russian, English.
Website: www.brusov.am

Yerevan State University of Economy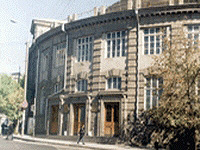 Founded in 1975. The foundation sources arise since 1930, from Cooperative-Economics Institute, then as Department of Economics of Yerevan State University for more than four decades.
Departments: Management, Regulation of Economy and International Economic Relations, Finance, Marketing and Business Organization, Computer Science and Statistics, Accounting and Auditing.
Languages of study: Armenian, Russian, English.
Website: www.asue.am


Armenian-Russian (Slavonic) State University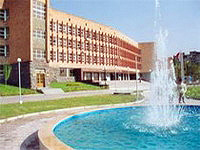 Founded in 1997. The University was established on the basis of the "Agreement between the Government of the Republic of Armenia and the Government of the Russian Federation on the conditions of establishment and operation in Yerevan Armenian-Russian University", which was signed on August 29, 1997.
Departments: Applied Mathematics and Informatics, Economics, Foreign Languages, Law, Medicine&Biology, Social&Political Science, Philology, Engineering&Technology, Tourism&Publicity.
Language of study: Russian.
Website: www.rau.am
French university in Armenia (UFAR)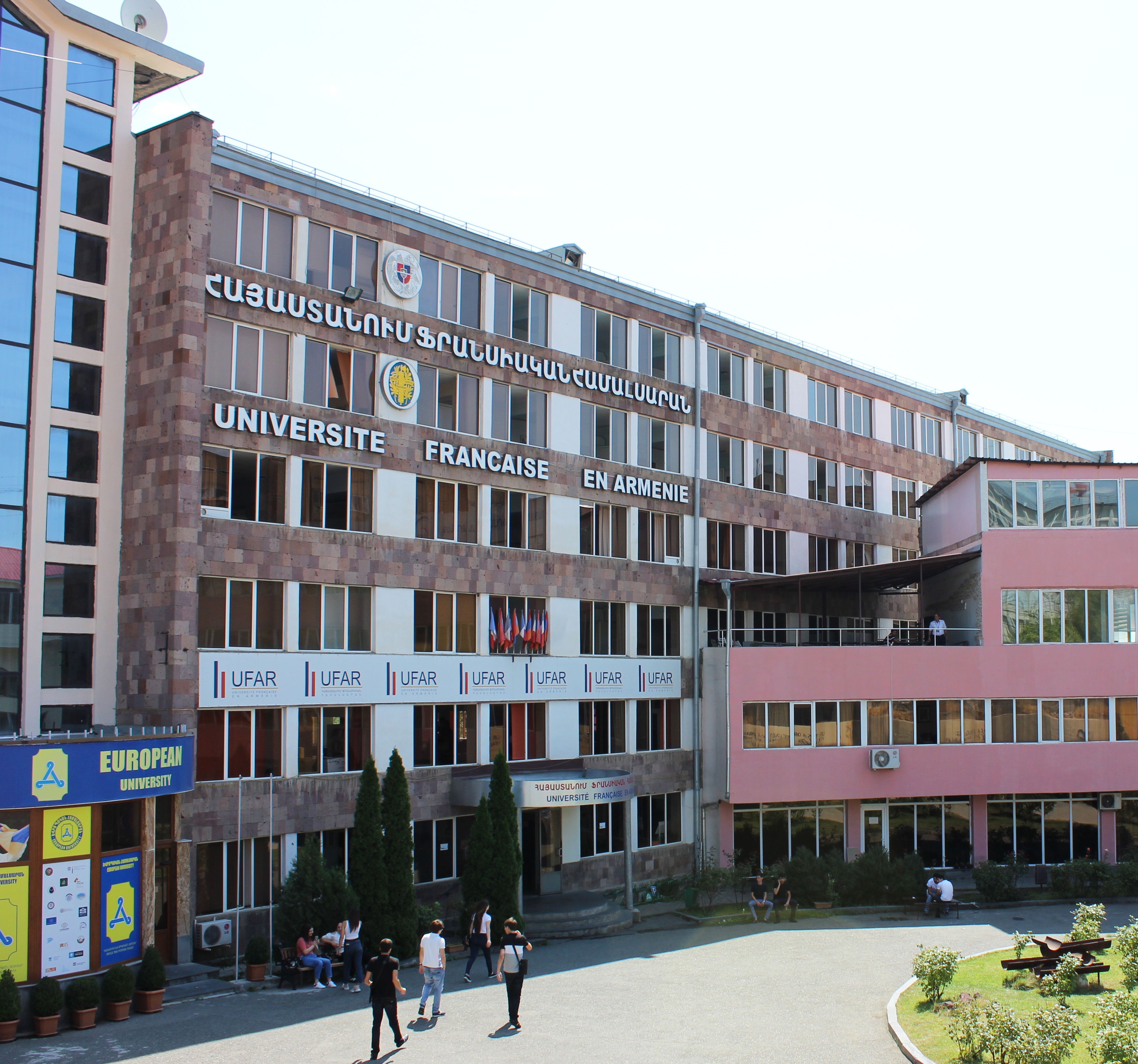 The French university in Armenia (UFAR) was founded in 2000 in the framework of Agreement on cultural, scientific and technical collaboration signed in 1995 between the Governments of Armenia and France. In partnership with the University Jean Moulin Lyon 3 – IAE Lyon (https://www.univ-lyon3.fr/ IAE Lyon Bachelor and Master programs are in the top 5 of Eduniversal ranking 2018-2019) and the University Toulouse 3 Paul Sabatier (№ 45 in Academic Ranking of World Universities http://www.univ-tlse3.fr/) UFAR awards a double diploma (Armenian and French state diplomas) both at undergraduate and graduate levels. Departments: Law, Management, Marketing, Finance, Computer Science and Applied Mathematics.Languages of study: Armenian, French, English.
Website: https://ufar.am/en/


American University of Armenia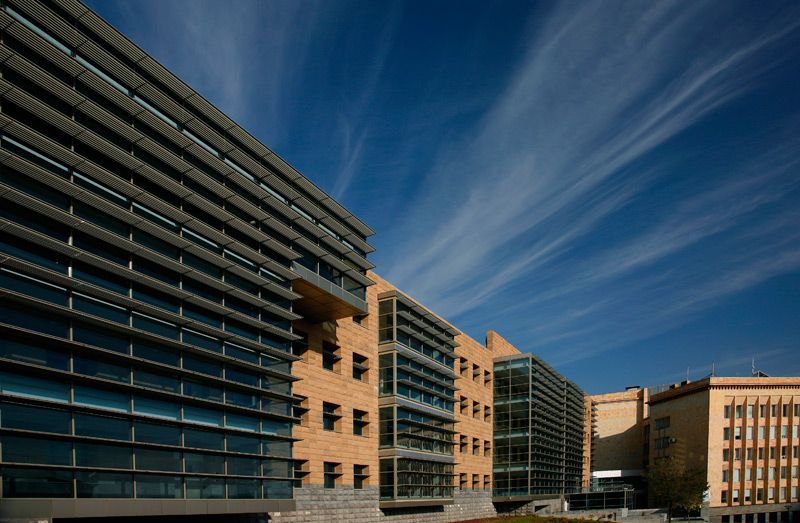 Founded in 1991, the American University of Armenia (AUA) is a private, independent university located in Yerevan, Armenia. It was established through a partnership between the Armenian General Benevolent Union, the University of California, and the Government of Armenia. AUA is affiliated with the University of California and accredited by the WASC Senior College and University Commission.
Through its College of Business and Economics, College of Humanities and Social Sciences, College of Science and Engineering, and School of Public Health, AUA offers five undergraduate degrees, nine graduate degrees, and four graduate certificates. AUA is also a research-oriented institution with nine research centers that attract both privately and publicly funded projects.
Website: www.aua.am

European Regional Educational Academy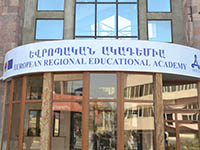 Founded in 2001.
Departments: Information Technologies, Economy and Management, International Relations, Law, Tourism, Linguistics, Public Health Management.
Languages of study: Armenian, English.
Website: http://eua.am/
Plekhanov Russian University of Economics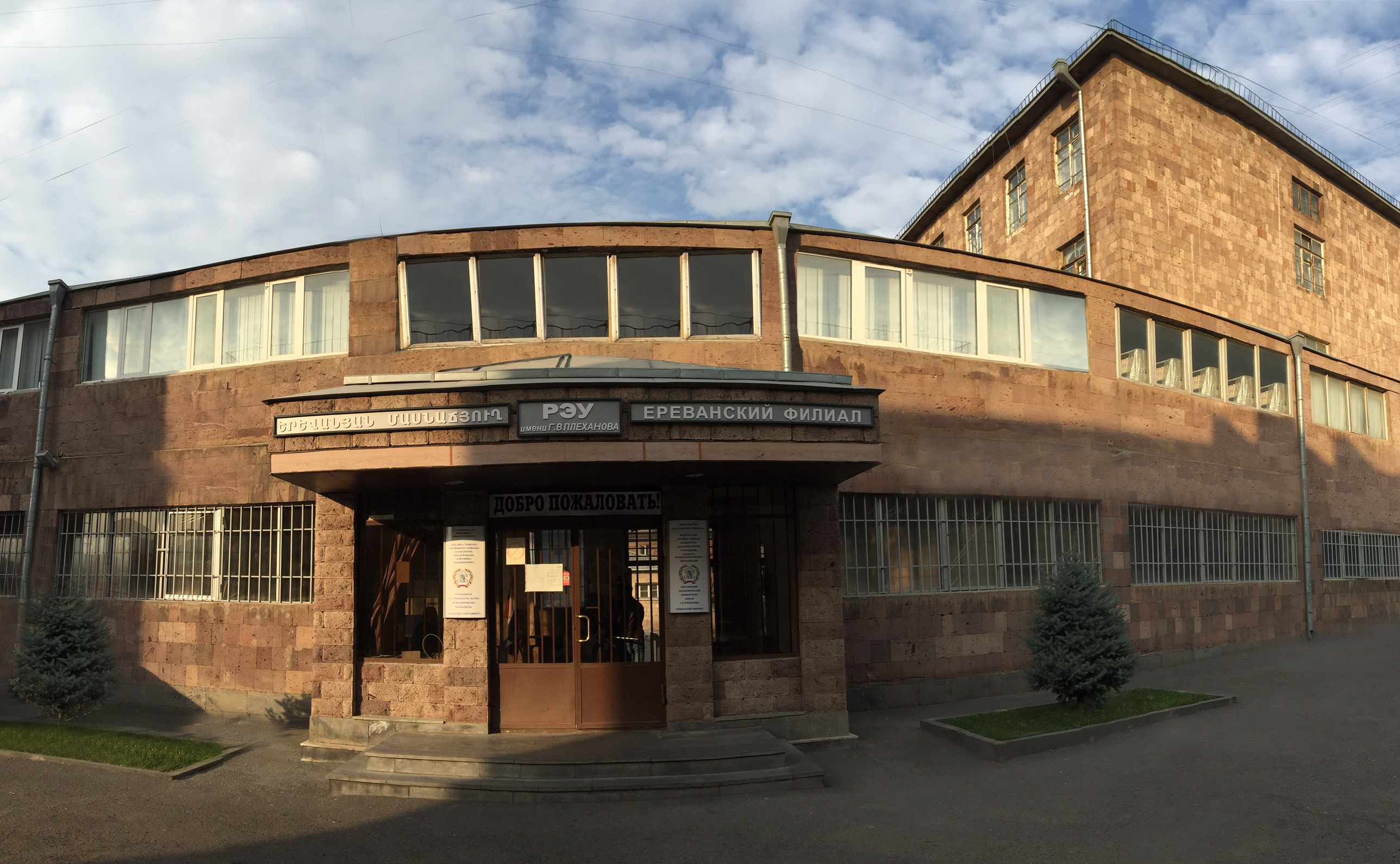 Founded in 1999. The university provides specialized secondary education (college), higher education (bachelor's degree, MBA), as well as additional educational programs. Higher professional education: economics, management, applied informatics. Specialized secondary education: banking, economics, accounting, applied informatics (according to branches). Both Armenian citizens, as well as representatives of diaspora and other nationalities study at the branch.
Website: https://erevan.rea.ru/
Eurasia International University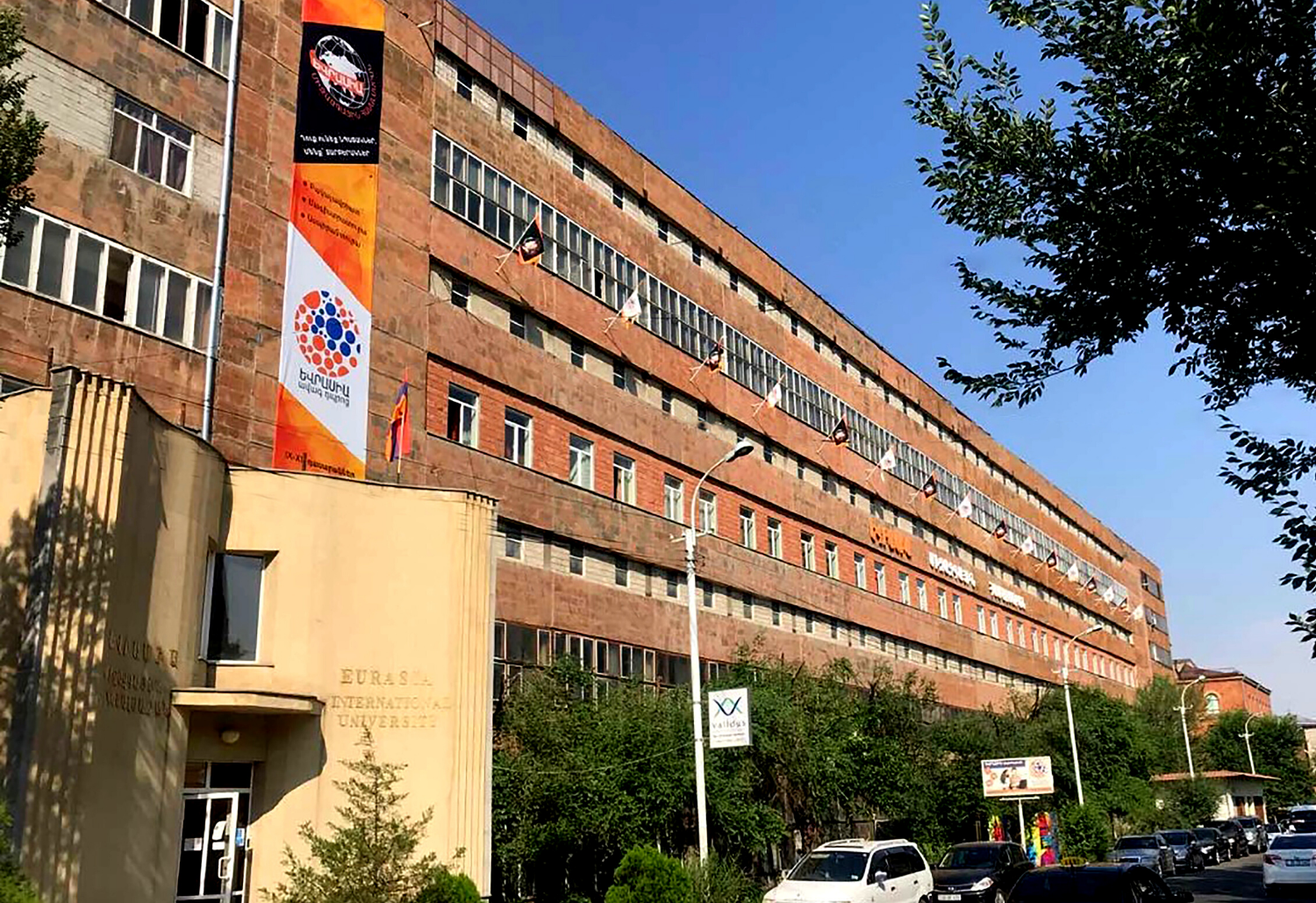 Having been founded in 1997, the EIU provides educational opportunities for bachelor's, master's, and postgraduate degrees. The main specialties are the following: Management, Law, Foreign Languages, Pharmacy, Journalism, Information Systems (IT), and Elementary Pedagogy. EIU implements double degree programs in collaboration with the University of Tuscany in Italy and the University of Economics and Humanities in Poland.
Web: www.eiu.am